Handcrafted in Denmark
Værløse, Denmark. Email: info@gotharman.dk
Home/News Products Gotharman's Music
Gotharman's CS Filter
NO LONGER AVAILABLE
Mounting the IG00156 or IG00155 chip (click on the manual to download):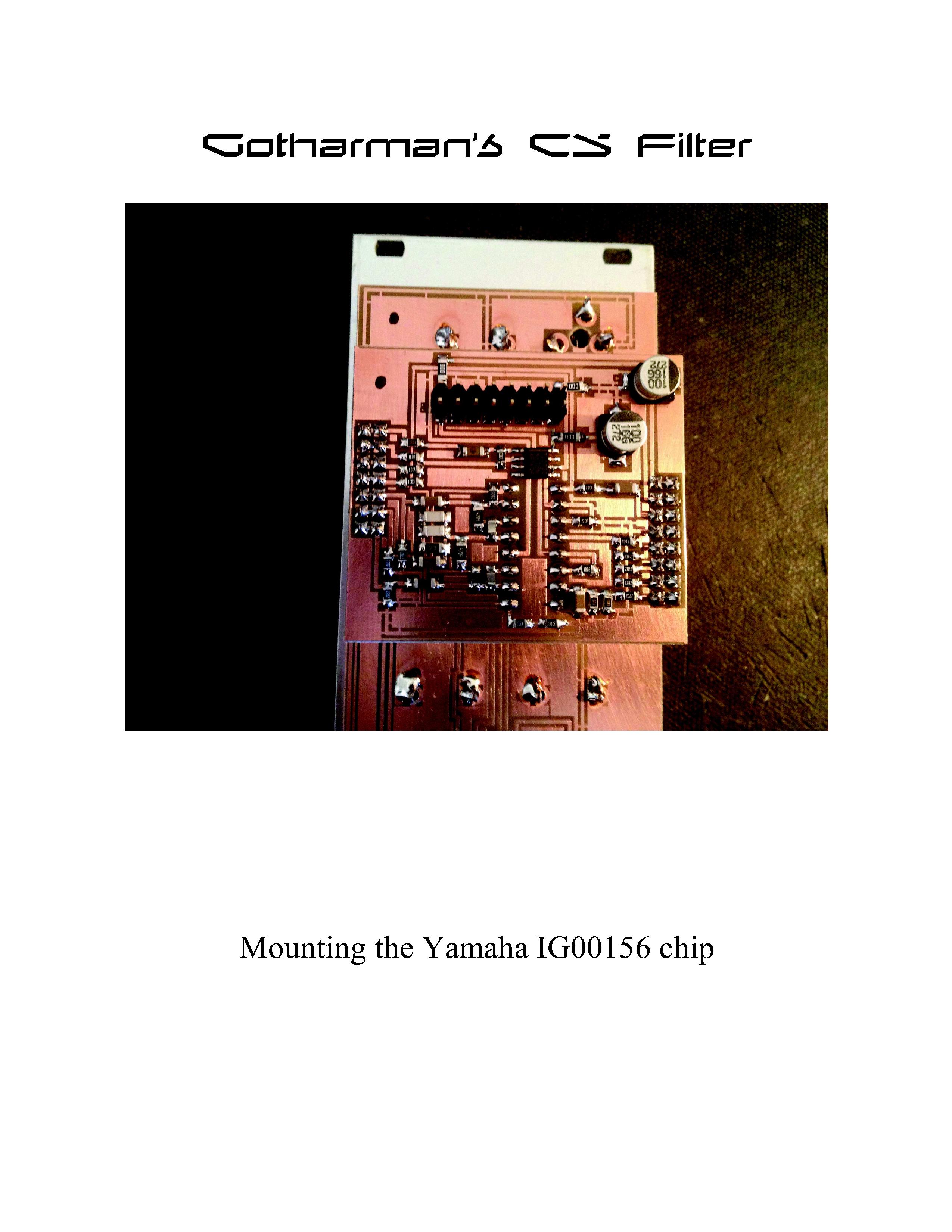 A Yamaha CS analogue filter, built for original Yamaha chips, in a 12 hp module for Eurorack.
-Build for original Yamaha IG00156 filter chip, as used in CS80, CS60, CS50 a.o. or for the Yamaha IG00155 filter chip, used in many old Yamaha organs.
-The input is very sensitive, so it will need a mixer stage between the sound source and it's input, where you can adjust the input level.
Difference between the IG00156 and IG00155 models:
-IG00155 will NOT work as a direct replacement for IG00156.
-IG00156 has a sharper resonance than IG00155.
-IG00155 has more bass boom than IG00156.
Audio demos (IG00156):
LPF filtersweep. Resonance is slowly turned up:
HPF filtersweep. Resonance is slowly turned up:
BPF filtersweep. Resonance is slowly turned up:
All modes turned up at the same time. Resonance is slowly turned up: