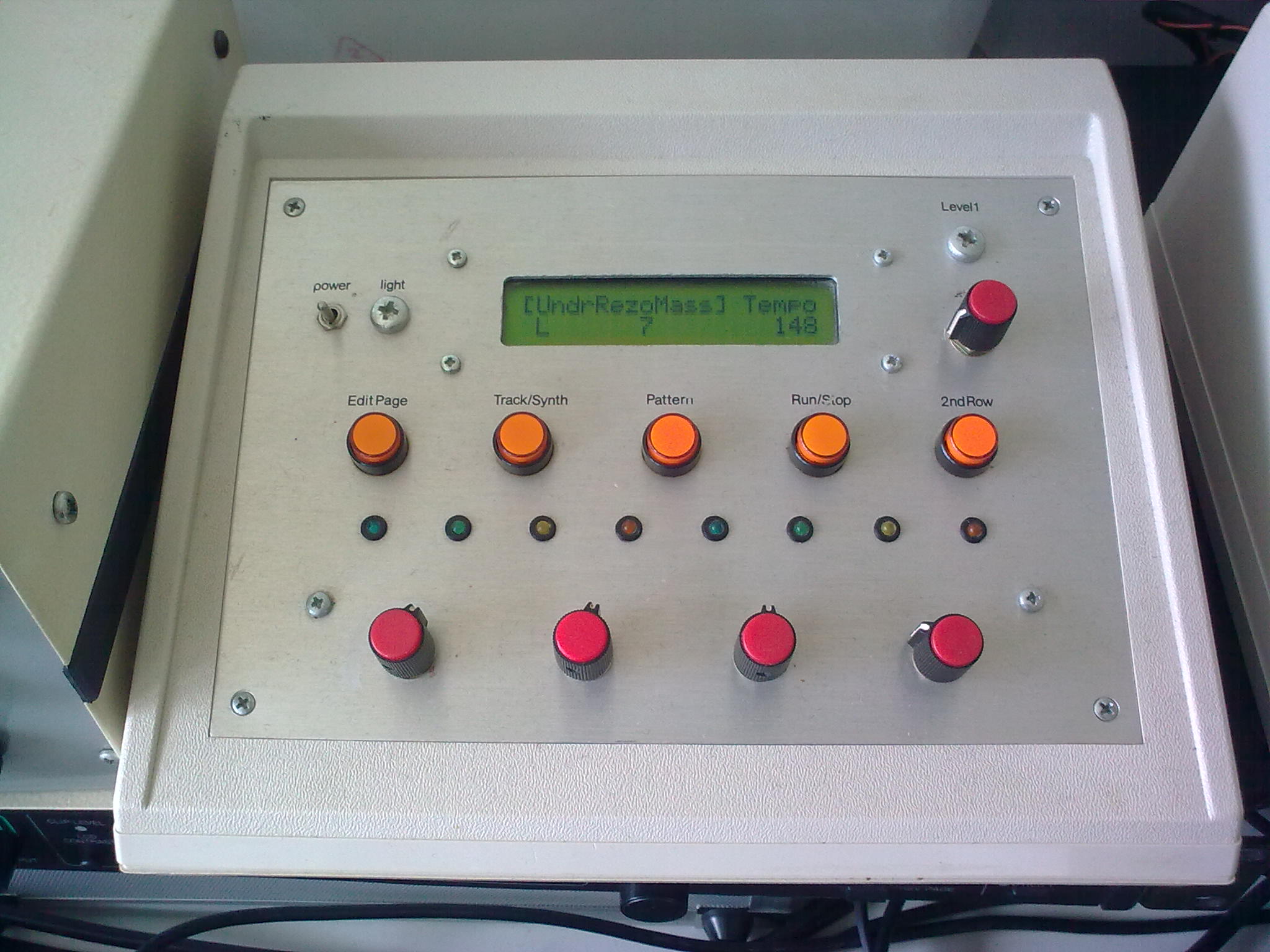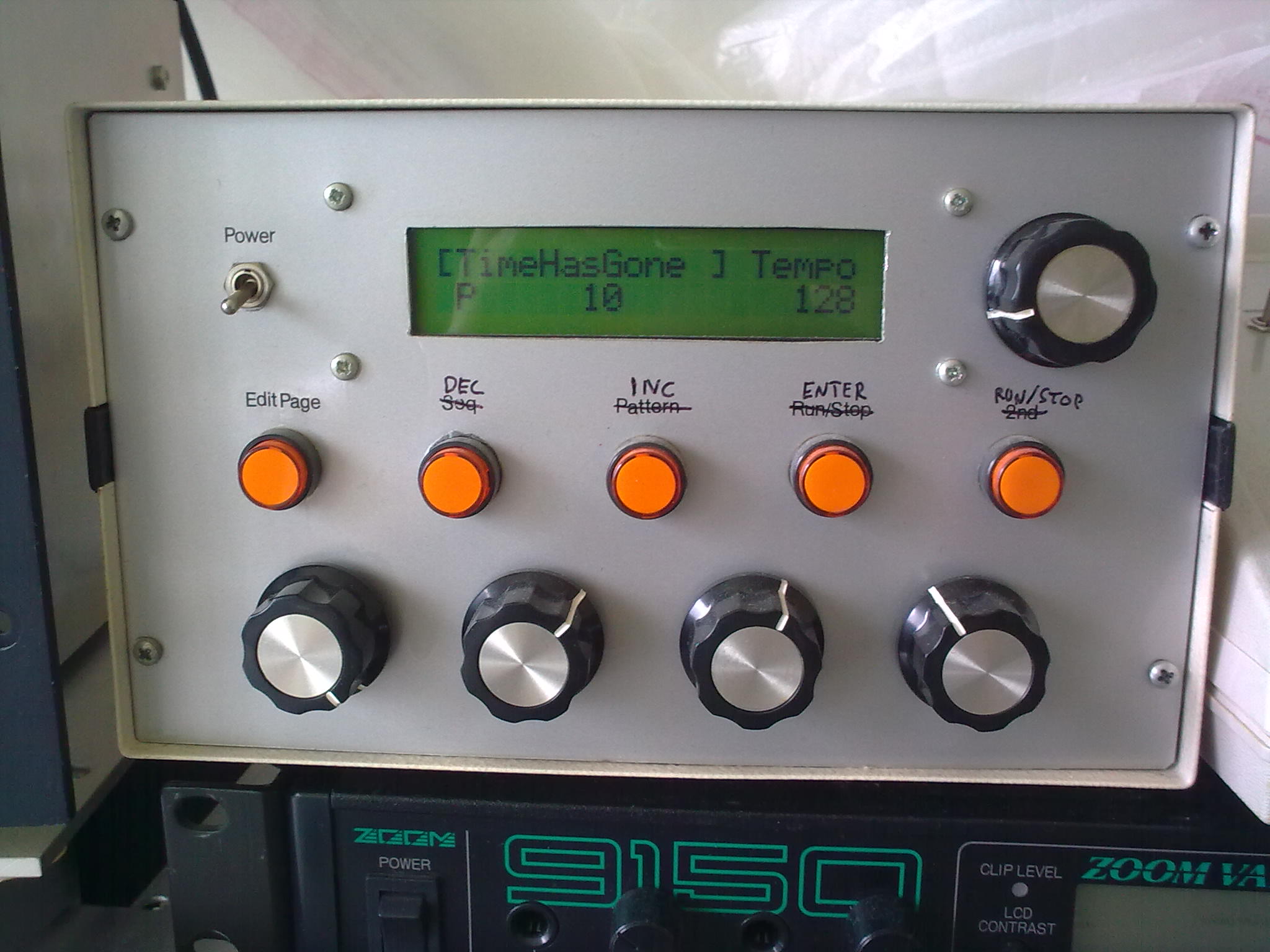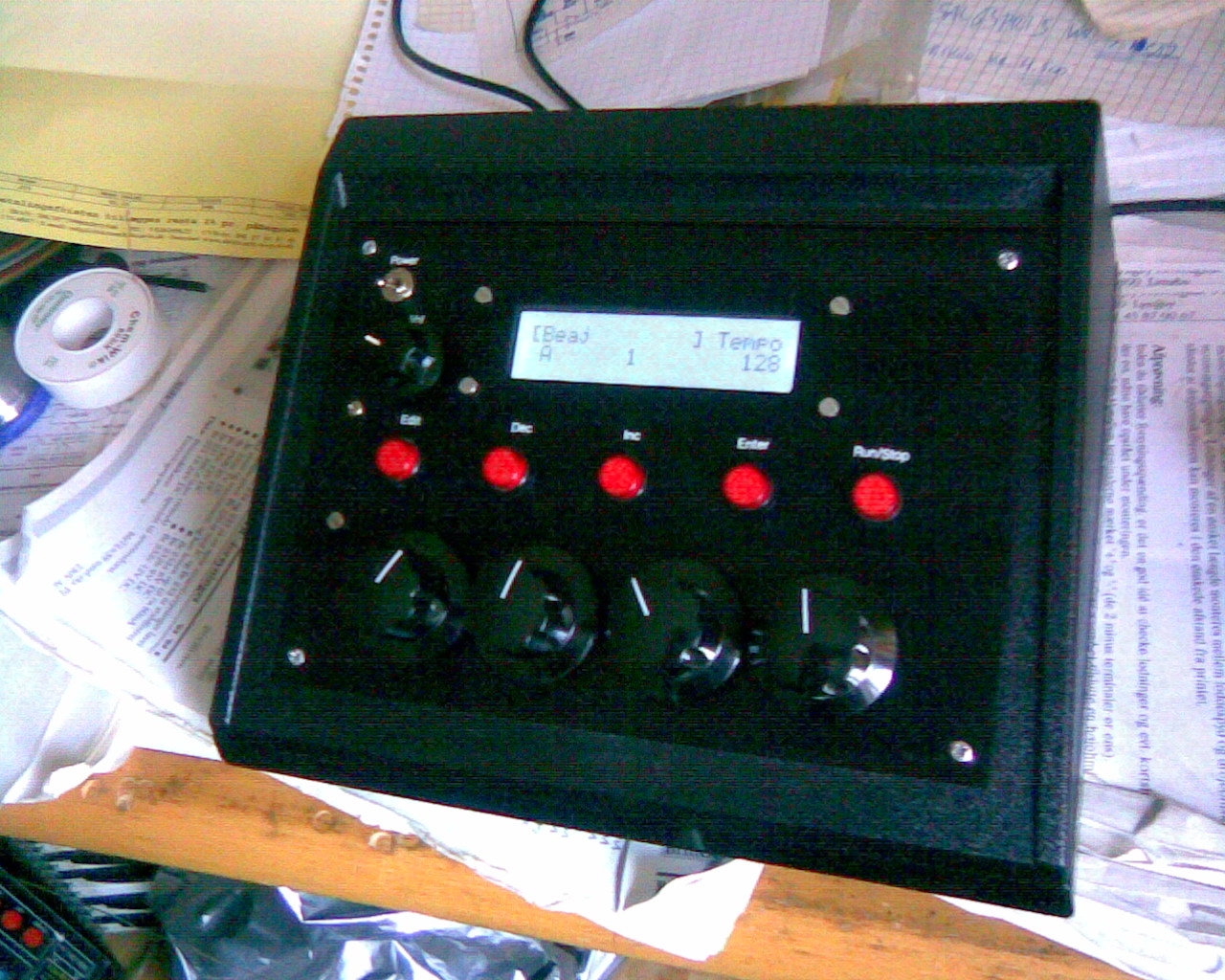 NO LONGER AVAILABLE
Available in 2 different models, the microGothar with one lpf/hpf filter and the microGothar 2 with 2 lpf/hpf filters.
Main Features
2 Oscillators with sync, fm, ringmodulator and pwm which works on all their 16 waveforms.
2 high quality unique sounding analog lpf/hpf filters.
Overkill distortion.
5 loop envelopes.
2 random generators.
Velocity control of filter cutoff and final amp level.
16-step step sequencer which is MIDI-syncable, is able to control 2 selectable parameters, has realtime transpose, and a keyboard (arpeggiator) mode, in which, you start/stop and transpose the sequence via a connected MIDI-keyboard.
Storage of 256 sounds and sequences in Microchip 24LC256 eeproms, which is guaranteed to retain data for at least 200 years! No need to worry about changing back-up batteries.
MIDI-control of 15 parameters.
Boxed small and compact – easily portable.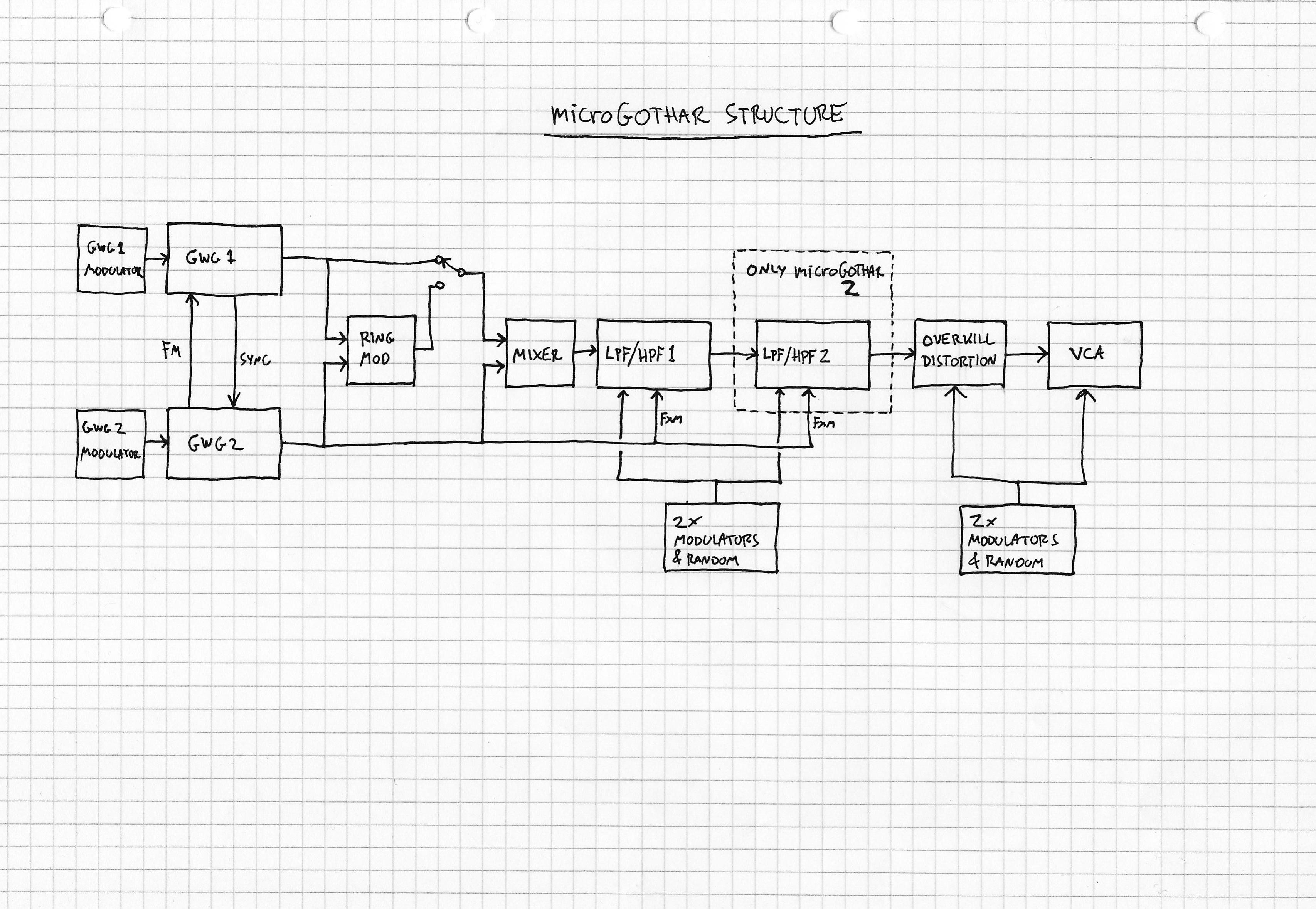 Sound Examples:
User manual: